2014 was also a year with more than one DisCamino, involving important goals:

CAMINO: Portuguese Pilgrim Road (100 km). July
In July, we walked the last 100 km along the Portuguese Road, accompanied by Diego, a young boy from Madrid with Duchenne muscular dystrophy.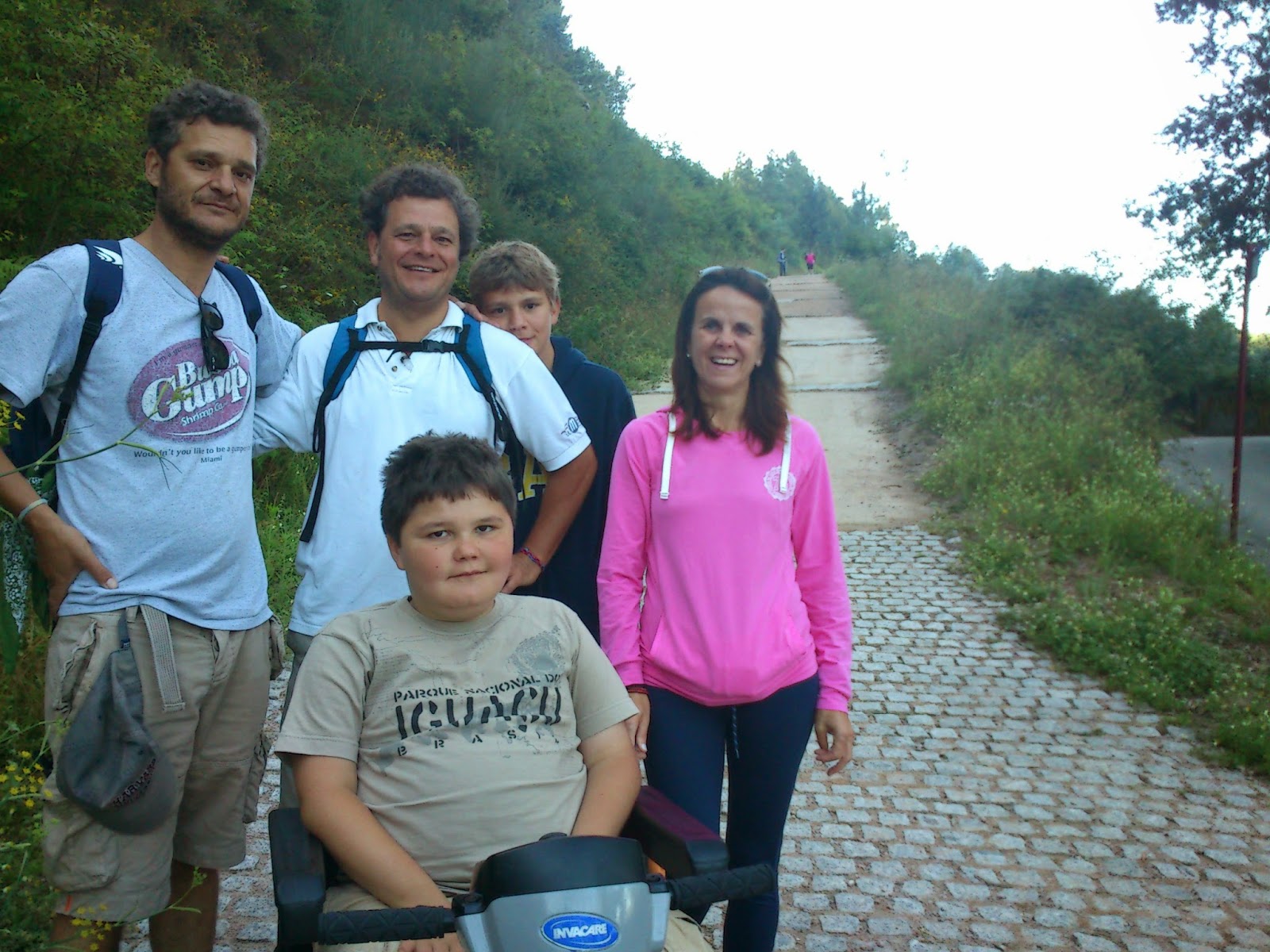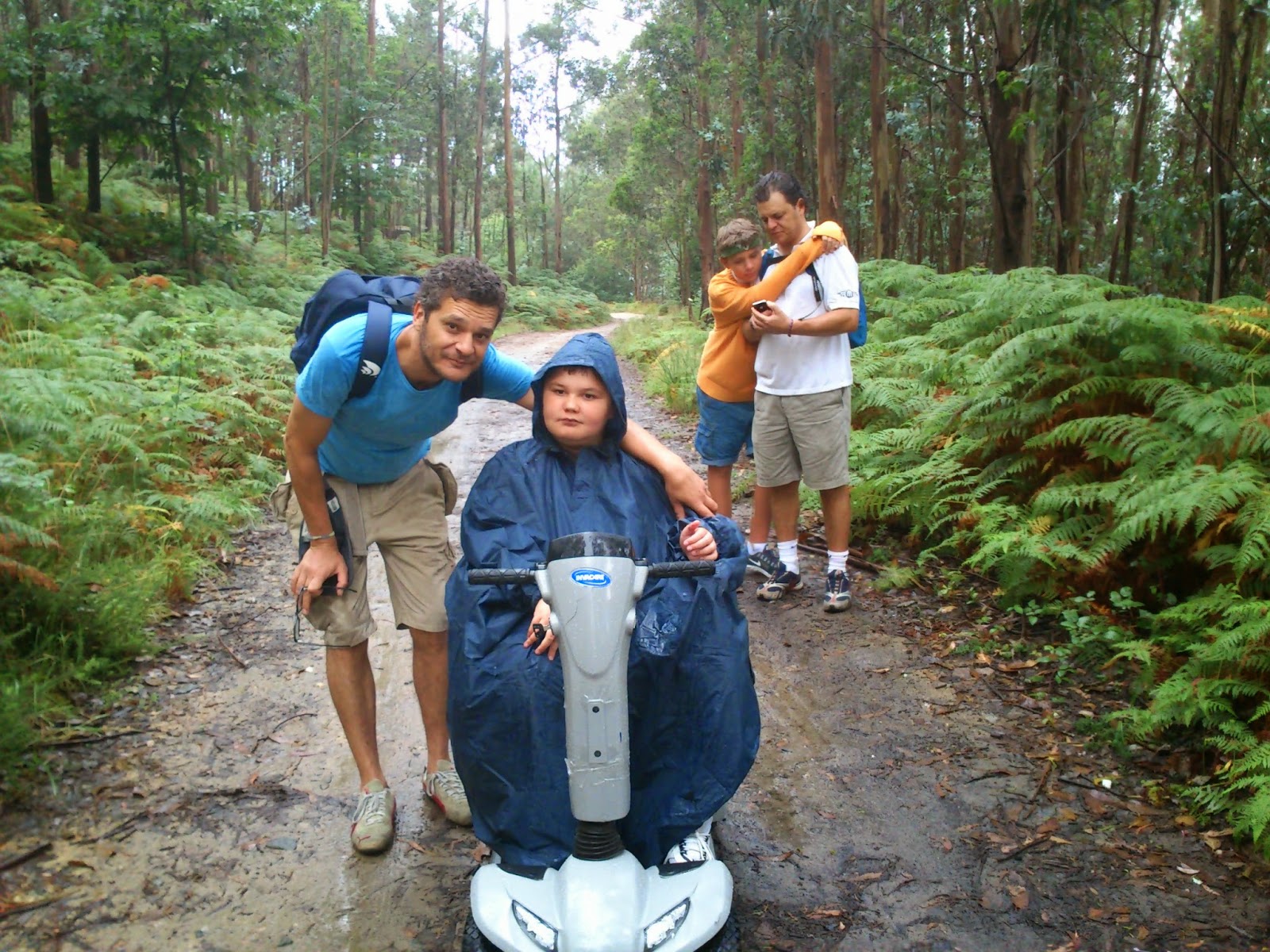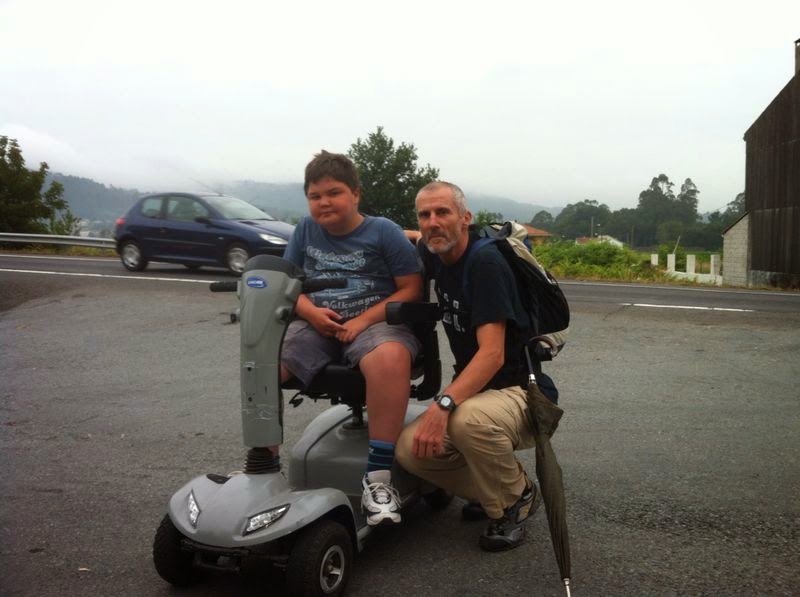 CAMINO: Rome-Santiago. August
From 3rd August to 16th September, we pedalled with Gerardo, Maxi and José Varela, from Rome to Santiago, but there was reason in our madness. Since the first year, Gerardo wanted to do the pilgrimage from Rome to Santiago to be able to meet the Pope. Although initially we took note of his wish as something to be achieved in the long run, the harsh reality of his worsening physical condition made us realize that this was practically unfeasible. But apart from that important, decisive decision, there were other setbacks such as the time and money needed to make such a dream come true.
But however, certain last minute events were to lay it all out to us on a silver tray:
The fact that Maxi was crazy about doing the entire French Way from Roncesvalles.
Varela joined our group (Varela is Maxi's companion at APAMPI and, like him, he suffers from cerebral palsy. With his 61 years of age, he has the same dream as a young boy to ride a bicycle) and his enormous wish to go to France to practice a language that he loves – French.
The possibility to obtain days free at work…
All this as a whole led us to have a rethink about certain points. This idea, now a Road plan, evolved as follows: DisCamino-2014: Rome-Santiago
Gerardo: the Italian part (Rome-Ventimiglia): 727 km
Varela: France (Ventimiglia-Roncesvalles): 880 km
Maxi: Spain (Roncesvalles-Santiago): 772 km